Eat Healthily, Stay Safe during this Pandemic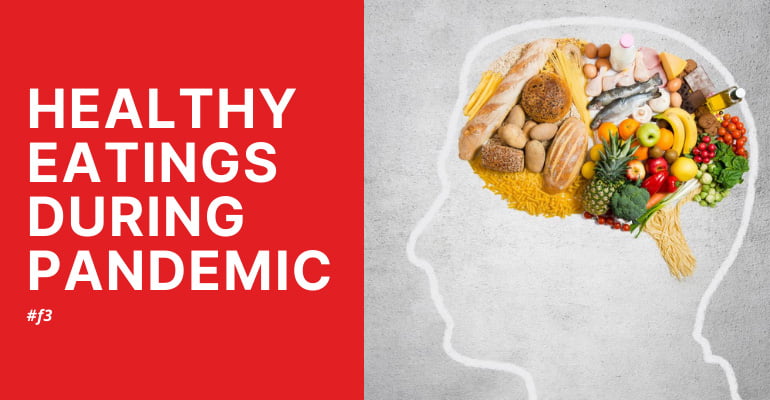 Eating a healthy diet is very important during this pandemic. Every meal should contain foods that boost your immunity. 
Being confined to your home, you may feel intimidated and are closer to snacks, both of which will lead to overeating and poor food choices.
Include these healthy eating ideas to stay fit. 
It's vital to find out when you are hungry and not hungry that will help maintain a healthy diet during these hard times.
Emotional Eating: 
Take a few minutes to understand your feelings. Then, decide whether you want to eat as you are stressed, bored, or feeling overwhelmed. 
If you feel like eating due to stress, try some stress management activities first. Stay occupied with some chores or hobbies and stay active. Exercising is one the best way to avoid stress eating and stay healthy.
Sometimes, you really may not be hungry, may not be your mealtime, try drinking some water. If you feel better, then you might have mistaken thirst for hunger. Also, drinking water helps you stay hydrated that is essential during this pandemic.
Set regular intervals between your mealtime:
Recognizing real hunger is the first step. Later, if you feel hungry before your mealtime, try to wait for 10-15 mins still feel hungry, plan a healthy snack to have. 
Conscious Eating: 
When you eat or are satisfying your craving, let your mind enjoy every bite. Include all your five senses to savor every meal. Avoid any intrusion like checking phone messages, watching tv, or video on mobile phones while eating. You will not be observant of what and how much you are eating.
If you are frequently munching on food, you might feel hungry at all. The study reveals that you have to chew every bite at least 15-20 times before it reaches your stomach. If you eat fast, your stomach won't have enough time to analyze if it's full or needs more food.
Choice of Food:
Eating right helps you to stay fit and healthy in the long run.
If you are craving to have something particular, try to make the right choice rather than binge on junk food or processed food.
Here are a few alternatives to choose from, 
Choose fruit or dry fruits when you feel like eating sweets.

Feel like having sour, opt for plain Greek yogurt

salty options include nuts or hummus

try unsweetened yogurt for creamy craving

A whole wheat muffin is best for the chewy option

Wheat or oats crackers are best for carb cravings.

Have one square of chocolate to satisfy your chocolate craving.
Avoid Processed Foods:
To have a change in their meals, people are ordering from restaurants. Ensure, you order the right quantity and choose discreetly.
Completely avoid fries, side salads or steam veggies are a better alternative.
Stay away from cheese and cheese-loaded pasta and pizzas.
Barbequed Chicken or fish, baked sweet potatoes or potatoes, soups like vegetables, tomato, basil are some of the healthy options that you can consider.
Portion Control:
Another important factor is to eat to kill your hunger. Fill your plate with small portions and 2 servings to satisfy your cravings. Portion control of meals and tidbits will help you in the long run. 
It's doable with little planning and understanding. Make sure you include fruit and vegetables to stay healthy. Avoid unnecessarily binging on processed or junk food that you may tend to while at home.
Excess alcohol or smoking is risky at this time, so keep it minimal and find different ways to vent out your stress.
Fitness Fuel Factory is one of the best gyms in HSR Layout. Our trainers lead, educate, and encourage people or groups in exercises, including cardiovascular exercise (exercises for the heart and blood framework), quality training, and extending. They work with individuals, all ages, and different ability levels.