Experience a high power functional Fitness training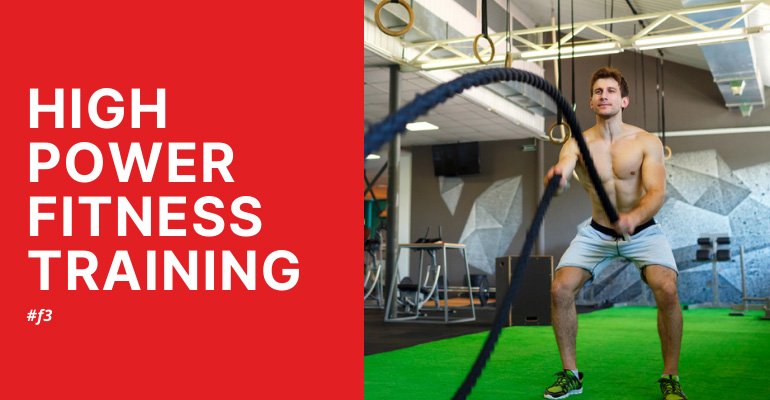 Many people's lifestyle is all about improving their quality of life by focusing on fitness. Functional Fitness Training all about training your muscles to do your day to day activities efficiently and carefully.
What is Functional Training?
Functional Fitness exercises are designed to tone your muscles to work jointly and to carry out daily tasks. Exercises such as squatting, reaching, pulling, and lifting are integrated into your fitness routine. Mainly, it is focused on building a body to be capable to carry out the tasks in the right positions and not just about lifting heavyweights. This improves overall fitness, strength, and stamina. These exercises are cautiously designed at F3, HSR Layout.
At F3 HSR Layout, functional fitness training is performed for 40 minutes which includes not only building muscle and core strengthening but also helps you to improve your body balance and posture. Trainer at F3 HSR layout trains the body to make the muscles work jointly to improve the overall quality of life.
Functional Fitness Training at F3 HSR layout increases mobility by improving body flexibility and agility. Without proper guidance, one may be likely to injure oneself if the weights are not lifted in the right posture.  F3, HSR layout encourages you to work out the right way to strengthen the muscles and ligament which are highly susceptible to injury.
While traditional weightlifting or bodybuilding training at local gyms focuses on one muscle at a time and machines are used for lifting a certain amount of weight, Conventional Functional Fitness training at F3 HSR layout utilizes your entire body in order to maximize your physical potential. Bodybuilding is weight training with nutritional practices that focus on specific muscle groups and reduces body fat. Functional training is for those who are looking to be more flexible and burn more calories even after you have completed your workout.
You can avail a one-week trial session at F3, HSR layout to explore your inner core strength and how to stay focused to be a fitter you.
Fitness Fuel Factory is one of the best gyms in HSR Layout. Our trainers lead, educate, and encourage people or groups in exercises, including cardiovascular exercise (exercises for the heart and blood framework), quality training, and extending. They work with individuals, all ages, and different ability levels.